Sign Production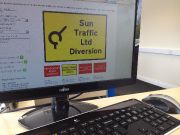 Our customers benefit from an experienced team which use the latest CAD design software to produce cost-effective in-house roadsigns and special road signs.
Whether it is an event or a civil engineering project, informing roadusers and pedestrians can make a huge difference to the success of a traffic scheme, even if it is just to advise of "businesses open as usual".
Care is taken at Sun Traffic to keep costs low and response times lower for all our clients.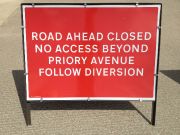 Need traffic help? Call us today: