Portable Pedestrian Crossing Traffic Lights
Cable-less Pedestrian Crossing Hire.
Ideal for safely maintaining pedestrian safety on sites and events, let the specialists at Sun Traffic take care of delivery and set up of your complete system.
A reliable alternative to employing marshalls. Temporary pelican-type Pedestrian crossing traffic signals for maximum pedestrian site safety. Being recognisable and similar looking to permanent/fixed pedestrian facilities, road-user familiarity is a real advantage and enhances site-safety. Fully approved to TR2503B and designed in accordance to TSRGD.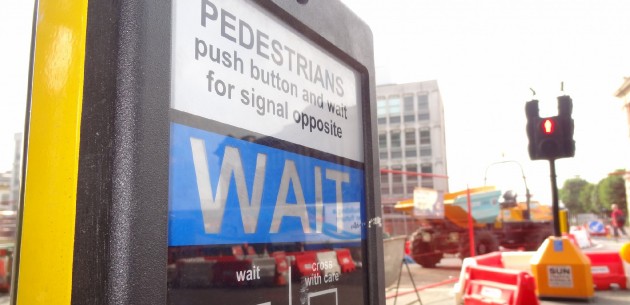 New Product: Evo systems for hire capable of runnig multi traffic phases WITH pedestrian heads/facilities:- click to see our EVO page.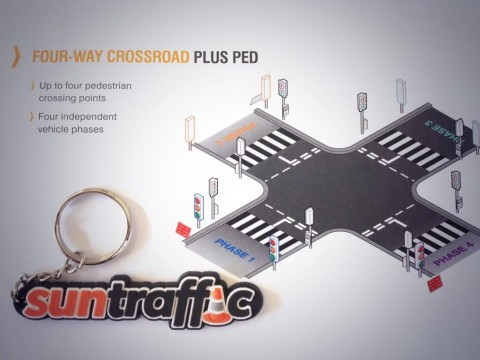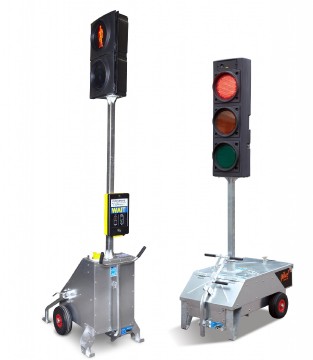 Need traffic help? Call us today: